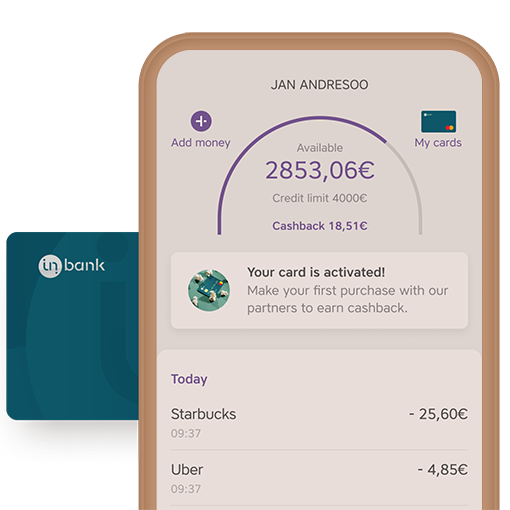 New generation payment app and card
The fantastic duo. Inbank Pay payment app and card as an accessory. A truly capable couple, that complement each other and work best together. Check the cards.
Flexible repayments
An Inbank payment card has features typical of both debit and credit cards. Make use of your credit limit or transfer money onto the card. Do whatever best fits in with your plans! If you're using a card that doesn't have a credit limit, then needless to say you won't be charged any interest.
Interest free period
During this time, you can use the money for free. After that, you can repay the full amount or only the minimum repayment. Your decision.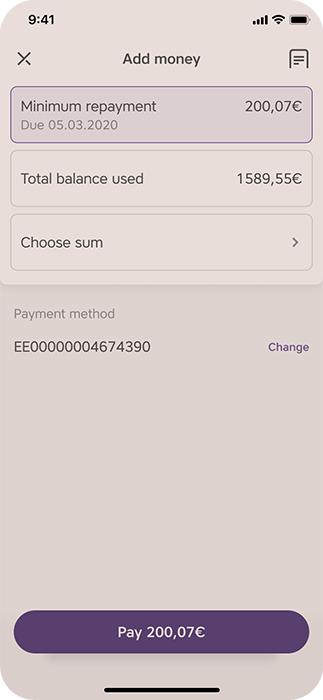 Fast and mighty Apple Pay
Being cashless is the new normality. Therefore, we also offer Inbank card users even more secure and faster direct and mobile payments. The easy and convenient Apple Pay payment option on all your Apple devices. Double click and you're done. Enjoy stress-free and limit-free payments anywhere in the world.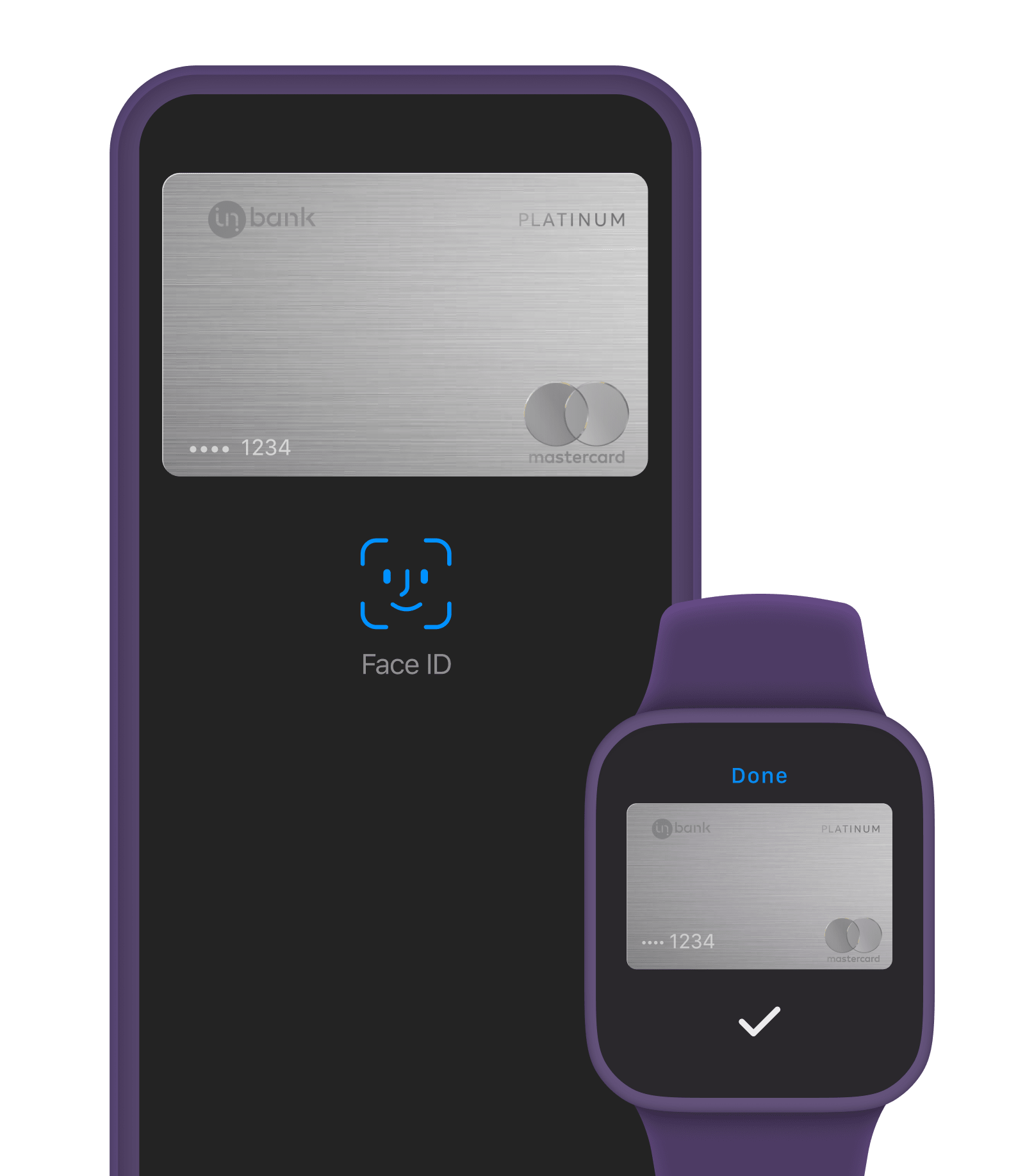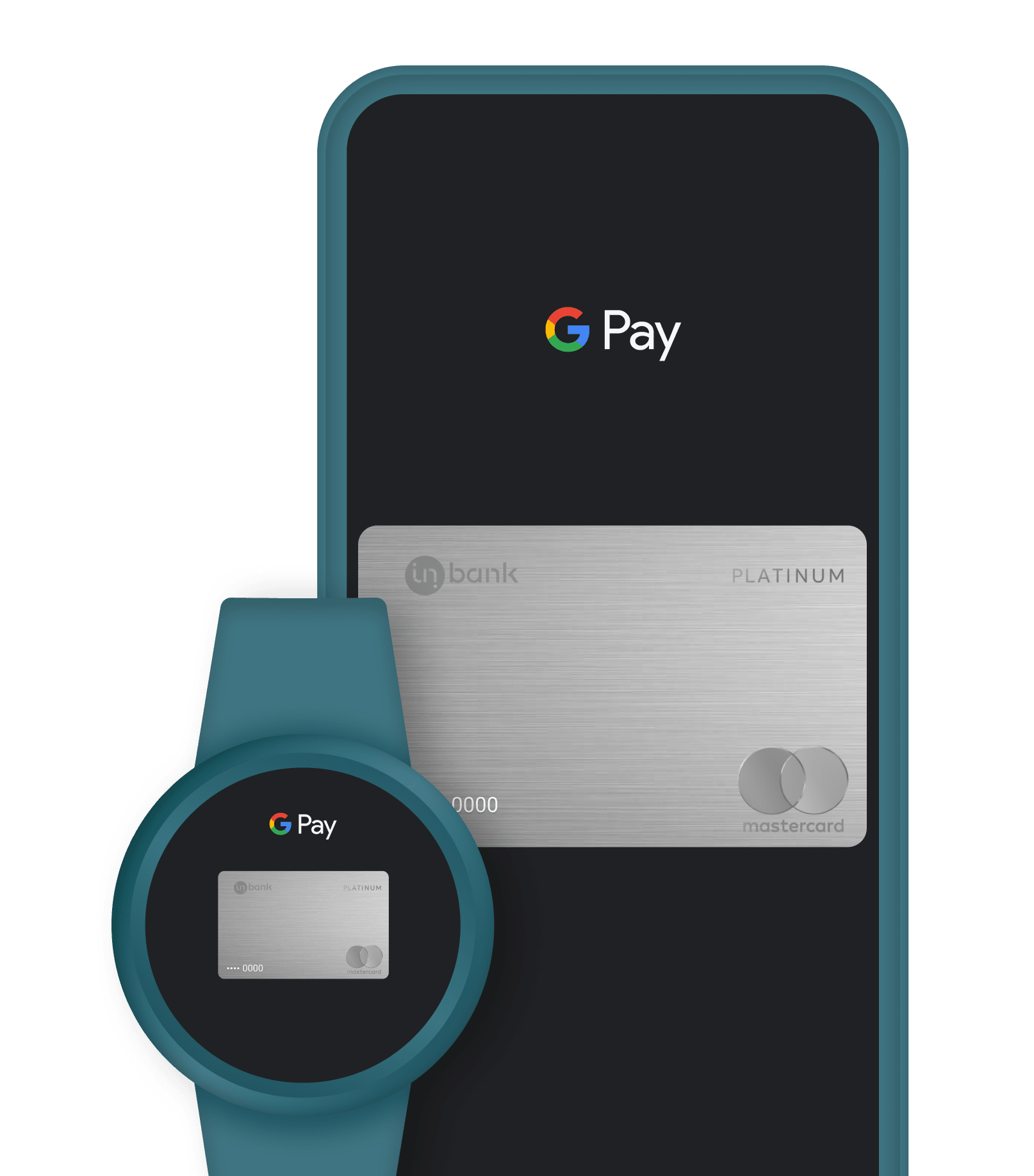 Fast and secure Google Pay™
Extra convenience for Android users – link your Inbank card to Google Pay! Payment is faster than ever and your data is safe and secure. Both online and in-store purchases use a device-related number and unique transaction code for each transaction. In stores, just unlock your screen and make a contactless payment! It's that simple. Enjoy stress-free contactless payments anywhere in the world.
Google Pay is a trademark of Google LLC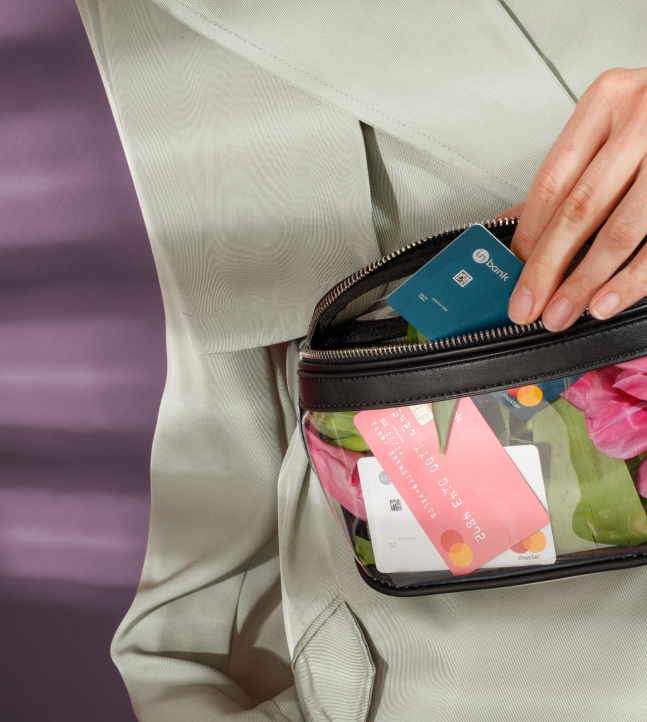 Mastercard as an accessory
As soon as the account is created, we will issue you a virtual card you a virtual card to start shopping with online and on your phone straight away.
Within 10 days at the latest, you will also receive an Inbank payment card with the option of contactless payments - an outstanding accessory issued by the internationally recognized Mastercard.